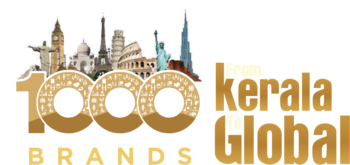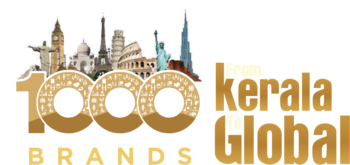 Talk10
Business Ecosystem
Talk10 is an exclusive business ecosystem that aims to connect and empower entrepreneurs and businesses in Kerala, India. It provides a platform for like-minded individuals to come together, network, share knowledge and experiences, and explore new business opportunities. Talk10's ultimate goal is to help 1000 brands in Kerala reach a global level by building strong, all-inclusive networks and providing access to the latest business trends and innovations
Creating a Dynamic Business
Ecosystem for Global Success
To create, develop a business ecosystem that fosters the growth and success of 1000 brands from Kerala, especially in micro niche categories, which revolutionise the financial landscape of Kerala by empowering ordinary entrepreneurs and transforming them into global brand owners.
A Comprehensive Ecosystem for
1000 Entrepreneurs
"Our mission is to provide a comprehensive ecosystem for 1000 brands from Kerala, enabling them to access invaluable industry experiences, latest business trends, cutting-edge marketing strategies, and live business opportunities. We strive to create a strong, all-inclusive network that nurtures conducive atmospheres for the extraordinary growth of each brand, through the guidance of a Mastermind from experts in the field."
Talktour
Network on wheels: This is a concept tour aimed at promoting the Talk10 brand worldwide by networking and spreading the word about the brand. The tour will involve traveling to different parts of the world to engage with potential business partners and clients.
Mutual Meet
This is a weekly meet-up event held every Wednesday in different towns in Kerala. The aim is to facilitate mutual sharing of knowledge, experience, and ideas among business owners, entrepreneurs, and industry experts. The meet-up will create networking opportunities and provide a platform for business growth.

Referal Meet
think giving: This is a referral platform for marketing each other's brands like BNI (Business Network International). Members can refer each other to their respective networks, thus expanding their reach and creating new business opportunities.

Lyoun
The leader in you is no 1: Lyoun is a leadership development program that aims to create good leaders to bring brands to the global level. This program will help entrepreneurs and business owners develop their leadership skills and capabilities, thereby enabling them to lead their businesses to new heights.
B.sol
10 step practical soul to soul solutions for internal growth of each brand: B.sol is an internal growth program designed to provide practical solutions for business owners and entrepreneurs to grow their businesses. The program focuses on ten key areas that are essential for business growth, such as marketing, sales, and customer service.
BRAAND Book
Brand growth hacking based digital & printed everlasting documentation type magazine: BRAAND is an official magazine partner of Talk10, which aims to lead each brand's visibility to 36 lakh people. This magazine is focused on growth hacking strategies and provides digital and printed documentation for brand growth.